The silver screen
'The world has enough superheroes' claimed last year's Venom, but clearly no one listened. Prepare for the deluge of super-content. Shazam hopes to follow Aquaman in breathing more life into the turbulent DCEU, whilst the Joaquin Phoenix-led Joker will emphasise the performance; Heath Ledger posthumously won an Oscar for portraying the same Gotham menace.
X-Men Dark Phoenix hopes to rise from the ashes of Apocalypse, but after two release date shifts there is little optimism. Unquestionably more anticipated is the Tom Holland-fronted Spider-Man: Far From Home, as well as the MCU's Captain Marvel – the first in the franchise to have a female director (but it's co-directed by a man, too, because Kevin Feige doesn't want to upset the sensitive Marvel fanboys). Finally, the daddy of them all, Avengers: Endgame, is expected to be 2019's highest grossing film.
On top of their MCU properties, Disney has a very busy year ahead. Remakes of Aladdin, Dumbo and The Lion King are being released because originality is dead. The newest offering by the studio is an adaptation of Artemis Fowl, but it's quickly back to the franchise game. Frozen 2 and Toy Story 4 will expand their characters' universes this year, whereas Star Wars: Episode IX will bring the Skywalker saga to a close.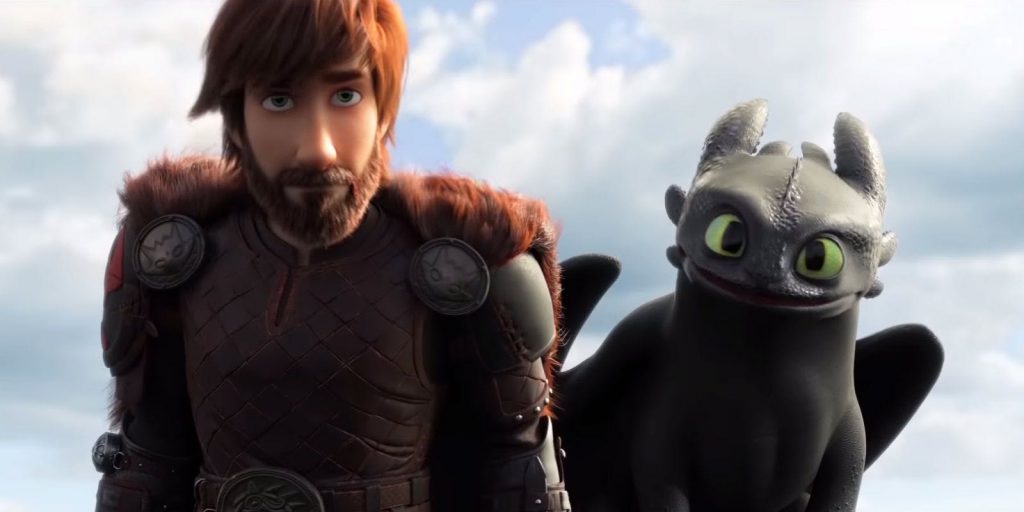 *In Oprah's voice* You get a sequel, and you get a sequel. Everyone gets a sequel. There are so many damn sequels this year. Some are highly anticipated (The Lego Movie 2, Zombieland 2, How To Train Your Dragon 3), others are welcome (John Wick 3, It 2, Jumanji 3), and others are complete wastes of oxygen (Death on the Nile, Angry Birds 2). But some of the newer ideas include Pokémon: Detective Pikachu and Sonic the Hedgehog. So, perhaps I shouldn't complain about the sequel pandemic.
And if it's not a sequel, it's a reboot. Hellboy is back, this time led by Stranger Things' Jim Hopper (David Harbour). We're also getting reboots of Men in Black: International (Tessa Thompson, Chris Hemsworth, Liam Neeson) and Charlie's Angels (Kristen Stewart, Elizabeth Banks, Patrick Stewart). The Fast and Furious franchise will spawn its first spinoff this year, Hobbs and Shaw, in which Dwayne Johnson and Jason Statham will reprise their roles from the main series.
A number of high-profile directors will return this year, wielding extraordinary casts. Greta Gerwig's Little Women (Saoirse Ronan, Emma Watson, Meryl Streep) will be the eighth adaptation of the classic novel, whilst fellow 2018 Oscar-nominee Jordan Peele will attempt to scare us all over again with Us (Lupita Nyong'o, Winston Duke, Elizabeth Moss). Dexter Fletcher, who took over Bohemian Rhapsody after Bryan Singer's acrimonious exit, is back with another biopic of an iconic Brit: this time Elton John in Rocketman. Hollywood legend Martin Scorsese will release his $200 million gangster film The Irishman (Robert De Niro, Al Pacino, Joe Pesci) on Netflix and Quentin Tarantino will return with Once Upon A Time In Hollywood (Leonardo DiCaprio, Brad Pitt, Margot Robbie), which centres on the Manson Family Murders. Coming off the back of The Last Jedi's success, director Rian Johnson will offer up mystery crime film Knives Out (Daniel Craig, Chris Evans, Lakeith Stanfield). Some of these will certainly become awards favourites in the coming year.
And in the last five weeks of Oscars campaigning, we shall be blessed with If Beale Street Could Talk and Can You Ever Forgive Me? and cursed with Green Book and Vice.
The little screen
2019's television slate has had a great start. The Brooklyn Nine-Nine season six premiere saw a ratings hike at its new home on NBC. Season three of True Detective, starring Mahershala Ali, has already begun and undoubtedly hopes to be more like the first season rather than the second. Netflix's Sex Education, starring Asa Butterfield and Gillian Anderson, has already made a significant impression for its style and comedic candour.
Many critically-acclaimed comedies will release new seasons this year. Bill Hader will return in the second season of Barry, and fellow SNL alum Tina Fey will release the final episodes of The Unbreakable Kimmy Schmidt. Unfortunately, 2019 will also see the final season of HBO hit Veep, in which the unscrupulous Selina Meyer (Julia Louis-Dreyfus) will make one last bid at political glory. Atlanta and Dear White People, ground-breaking for their African American representation and individual humour, will also return, as well as the now Jeffrey Tambor-less Transparent. One of 2019's most anticipated returning shows is Phoebe Waller-Bridge's Fleabag, the first season of which aired in 2016. The second season will star creator and writer Waller-Bridge in the lead role, alongside the boundlessly talented Olivia Colman and Sherlock alum Andrew Scott.
Waller-Bridge's Killing Eve will release its second season starring Sandra Oh in her Golden Globe and Critics' Choice Award winning role of an MI5 officer chasing a serial killer. Netflix has a lot of drama planned this year with long-awaited third seasons of Stranger Things and The Crown, the latter now starring Olivia Colman in the lead role. HBO also has a big year ahead with a second season of Big Little Lies (now starring Meryl Streep) as well as a Deadwood television-movie set ten years after the events of the Emmy-nominated show's third and final season. But HBO's, and perhaps all of television's, biggest event this year will be the eighth and final season of Game of Thrones. This will bring the epic saga to a conclusion in apparently six feature-length episodes, in which the remaining Starks, Lannisters and Targaryens must contend with each other as well as the icy threat from the North.
There are also a bunch of exciting new television ventures coming soon, many of which are being offered by Netflix. The Central Park Five is an upcoming mini-series from the Emmy-winning Ava DuVernay which documents the famous 1989 Central Park jogger case. Henry Cavill will star as the eponymous monster hunter in The Witcher television show and Ryan Murphy will take his first step in his $300 million deal with the streaming service by releasing The Politician, a political comedy starring Ben Platt, Jessica Lange and Gwyneth Paltrow. Also sporting a top cast is Apple's Top of the Morning (Jennifer Aniston, Reese Witherspoon, Steve Carrell), a drama set in a morning news studio. A few new TV shows will be inspired by silver-screen predecessors. The Mandalorian, a Star Wars spinoff written by Jon Favreau, will be the first new television series for the Disney+ streaming platform. And The Office alum Mindy Kaling will write and produce a mini-series version of Four Weddings and a Funeral for Hulu. Finally, there will be a television version of Taika Waititi's hilarious What We Do In The Shadows.
With all this TV and film goodness, I'll be glued to my screen for the rest of the year.