My relationship with The London Film Festival so far has been complicated by the fact that some films have impressed me, but many have others have bored, angered or frustrated. Whilst such a diverse range of films are in town it's worth taking a look at the programme to see if something is to your taste.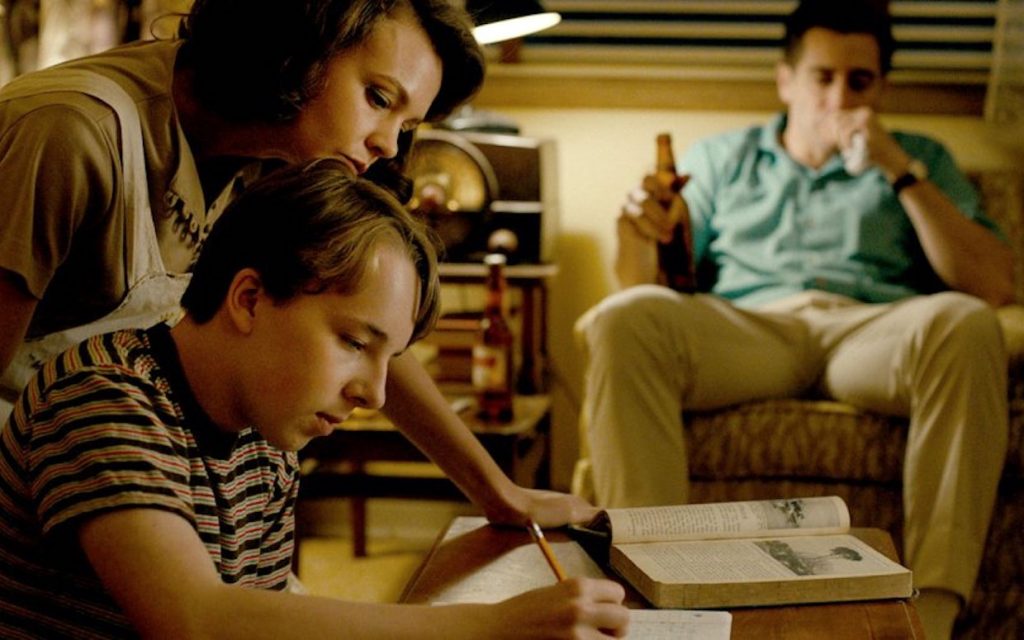 The Dazzling Debut
There is no competition in choosing the best film so far. Paul Dano's directorial debut Wildlife stuns in its nuanced portrayal of a family in crisis. Spending time on sets with directors at the top of their game, including Paul Thomas Anderson, Rian Johnson and Steve McQueen, Dano clearly learnt a thing or two about direction. Despite success in almost every facet of this production, Carey Mulligan's incredible performance is the film's backbone. She holds a sharp presence that fills every frame, and is ably joined by Jake Gyllenhaal and young Ed Oxenbould. Wildlife will be released in UK cinemas on 9th November.
'Nul Points' For Asian Cinema
Asia's offerings to the festival have generally disappointed. Japanese film Asako I & II is an audacious tale of a woman who falls in love with a man who looks exactly like her previous boyfriend. It could've been a great film had it not dragged the story through frustrating turns in its final, superfluous thirty minutes. Zhang Yimou's Shadow was similarly ludicrous but lacked the necessary charm to win the hearts of viewers. But at least there was fun in deriding it. On the other hand, May The Devil Take You was a loud, bog-standard horror flick with too little to say. The multiple jump scares, voodoo dolls and volumes of blood became tiring very quickly. May The Devil Take You and Chinese film Suburban Birds were tiring for opposite reasons. Suburban Birds was too slow and inactive, but there were interesting moments when it blended details of its concurrent past and present storylines.
Wonder Women
Joy, an Austrian production about Nigerian sex workers in Vienna, emotively closed the gap between fiction and fact. Amongst all the films detailed in this article, Joy is the most powerful. Also following the complex life of a woman at work is Support the Girls. Regina Hall, who has seen a renaissance in her career in the last two years, stars as a struggling manager of a sports bar. Despite all her responsibilities, she has boundless affection for her employees and friends, which is also what makes her life difficult. Some plot points weren't introduced with enough clarity, making the story occasionally difficult to follow. Nonetheless, this is an amusing and affectionate film.
The Things We Do For Love
Irish production Papi Chulo follows a heartbroken weatherman during the aftermath of separating from his boyfriend and the unlikely friendship that blossoms from it. Feeling empathy for Matt Bomer's heartbroken lead is difficult when he looks like angels sculpted him. But his acting efforts don't go unnoticed in this warm, if forgettable, Los Angeles-set drama. Less forgettable was Border. And how could it be? It's Eraserhead had it been directed by Guillermo del Toro. As a consequence of its many twists, it becomes very weird by the end of its run. Speaking of weird, the Nicholas Cage-starring Mandy, a story of love and vengeance, is a mess. It's Blade Runner 2049 crossed with Kick Ass, only rarely reproducing the strengths of either. The first hour is loud, boring and difficult to sit through. But the second half is thrilling and funny. It's as if it had been inspired entirely by popular Cage-related memes. If you have the stamina to sit through an hour of trash, the second half will almost be worth it.
The Light Is Coming
It's not all gloomy and serious. Tommy Avallone's lighthearted documentary on the strange sightings of Bill Murray, and the philosophy that underpins his lifestyle, is a must-watch for any Murray fan. The funniest film at the festival has been The Breaker Upperers. The New Zealand comedy is about two friends who run a business that breaks couples up. Whether your partner isn't getting the message, or you just don't have the balls to do it yourself, these two partners-in-heartbreak will get the job done. Remarkably, the two lead actresses, Jackie van Beek and Madeleine Sami, also wrote and directed this buoyant comedy which will have you smiling throughout.
Tickets for many of these films are still available at the official London Film Festival website: