by Stephanie Holmes
This LGBTQ+ history month, we are recommending 10 must-visit places that celebrate the diverse experience of the community. 
'A Conversation with Oscar Wilde' 
I wish that someone looked at me the way Basil Hallward looks at Dorian Grey. Wilde's work reflects his defence of the right to love, whilst later being sentenced for the same crime. Take a trip to the statue to remember the queer icon on Adelaide Street.
Broadcasting House 
As the birthplace of UK's first transgender support group, this site is a pivotal landmark in LGBTQ+ history. Broadcasting House stands tall to remind you of how scarily close the origins of formal trans+ support are to the present, and that far more support needs to come.
Gay's the Word 
Gay's the Word, as we all know. A victim of Section 28, this bookshop has been providing LGBTQ+ literature on the frontline of the liberation movement for over 40 years, right at the heart of London. It is time to support your local queer history dealer and learn something new.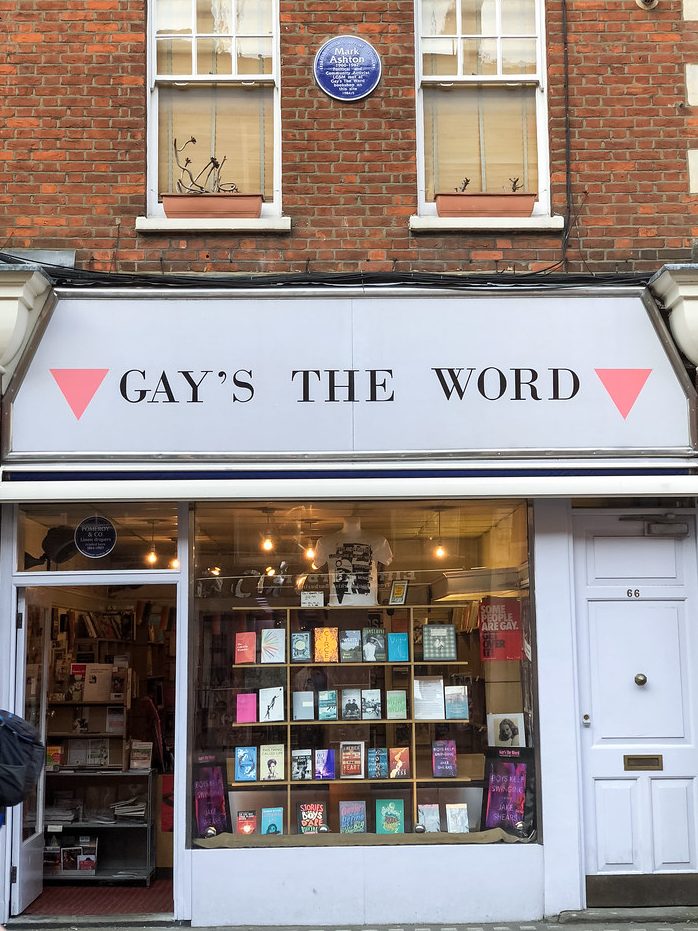 Tavistock Square 
The work of bisexual legend Virginia Woolf is boundary-breaking and beautiful. Just a 20-minute walk from the LSE, you will find her statue tucked away in Tavistock Square. Now you have the perfect excuse to have your main character moment reading Orlando on the grass by her side.
Trafalgar Square 
Queer idol Ted Brown was a key player in organising the 1972 civil rights march from Hyde Park to Trafalgar Square for a 'kiss-in'. This month, trace the footsteps of Brown, follow the march path, and celebrate the mass display of love.
Hampstead Heath  
This north London park has long been a hotspot for the community to mingle (and often more). Hampstead Heath's many ponds and green spaces have accommodated countless cruisers, so naturally it earns a place on this list.
Brixton Bowie Mural 
David Bowie was the king of glam rock, a genre that challenged gender norms and heteronormativity on the main stage of British music. Bowie's work sang to a new accepting era, and his mural celebrates all that he championed in music and society.
In the spirit of LGBTQ+ future, we have some honourable mentions.
Queer Britain 
A dedicated home for LGBTQ+ history is long overdue, but Queer Britain is set to open the UK's first LGBTQ+ museum later this year. The Granary Square site will quickly become London's queer history hub, encouraging us all to celebrate and reflect upon the liberation struggle.
The Common Press
This venue offers an inclusive alternative to booze-based socialising. The Bethnal Green cafe also doubles up as an intersectional art and book shop, setting the much-needed precedent for the future of London's inclusive LGBTQ+ spaces.
Dalston Superstore 
Dalston Superstore's drag brunches and music events are eclectically brilliant. The venue offers up a refreshing, inclusive and exciting alternative to many LGBTQ+ bars in the capital. It also stands in opposition to the gentrification of queer venues, welcoming all members of the community for over a decade.