By Joss Harrison & Oliver Wheeler
This Christmas, as many as 40,000 children will likely receive no presents because of the government's cruel new benefits system. That's 40,000 children who will go back to school in January and hear all their friends' excited boasts of the new toys they got. It's 40,000 children whose parents may even have to resort to food banks to serve a Christmas lunch. Perhaps the worst thing about this bleak truth is that it is entirely avoidable; all the government needs to do is halt the roll-out of universal credit, and 40,000 kids will be able to enjoy Christmas the way that all children deserve.
Universal Credit, for those who don't know, is the government's new simplified benefits system, which merges six different benefits into a single payment. But this isn't its problem. The scandal about Universal Credit is that when claimants are first moved onto the new system, they have to wait around six weeks until they receive their first payment. For families reliant on benefits, that's six long weeks without any source of income.
To add insult to injury, 67,000 claimants who receive income weekly could lose some or all of their entitlement over the month of December because next month their are five paydays rather than four, meaning that claimants' monthly income (on which entitlement is calculated) will be too high to receive the benefit even though claimants' wages won't have changed. Recipients will have to reapply in January, with a wait of up to six weeks.
The six week waiting period has meant claimants have been getting into significant rent arrears and many could be facing eviction. The problem is that UC is paid directly into a claimant's bank account and so if the claimant goes into their overdraft over the six week waiting period their UC payment will automatically be used to pay off their overdraft, rather than pay their rent.
The Guardian reported in February that Croydon Council, which was one of the earliest to transfer to the new system, has seen its rent collection rate fall from 91% to 59%. At PMQs last week Labour leader Jeremy Corbyn highlighted the case of GAP Property in Lincolnshire, which has threatened all tenants who are currently in receipt of housing benefit with eviction letters because GAP does not have enough confidence that rent will be paid after housing benefit is replaced by UC.
Universal Credit was first proposed in 2009 in a report by right-wing think-tank the Centre for Social Justice, which was set up in 2004 by former Conservative leader Iain Duncan Smith. The stated aim was to increase the number of benefits claimants who return to work by reducing the effective marginal tax rate for the lowest earners.
However, in the period Duncan Smith was Work & Pensions Secretary between 2010 and 2016 the creation of UC was fraught with setbacks. Having originally been meant to have been rolled out by October 2013, by March 2016 there were only 203,000 claimants who had been moved to the system and they were all single men without dependants. Duncan Smith resigned in early 2016, but was widely believed to have wanted to go after the 2015 Autumn Statement, in which tax credit cuts were moved into the UC rollout, a sign the Treasury thought Universal Credit would never happen.
Over the next few weeks, the new system is being rolled-out to locations such as Brighton, Manchester, Oxfordshire, Birmingham, Swansea and Reading. 60,000 households in these such locations will not receive any income until after Christmas, including 40,000 children. With no income for the next six weeks, it is difficult to see how these households will be able to afford even a decent Christmas lunch, let alone presents for their children.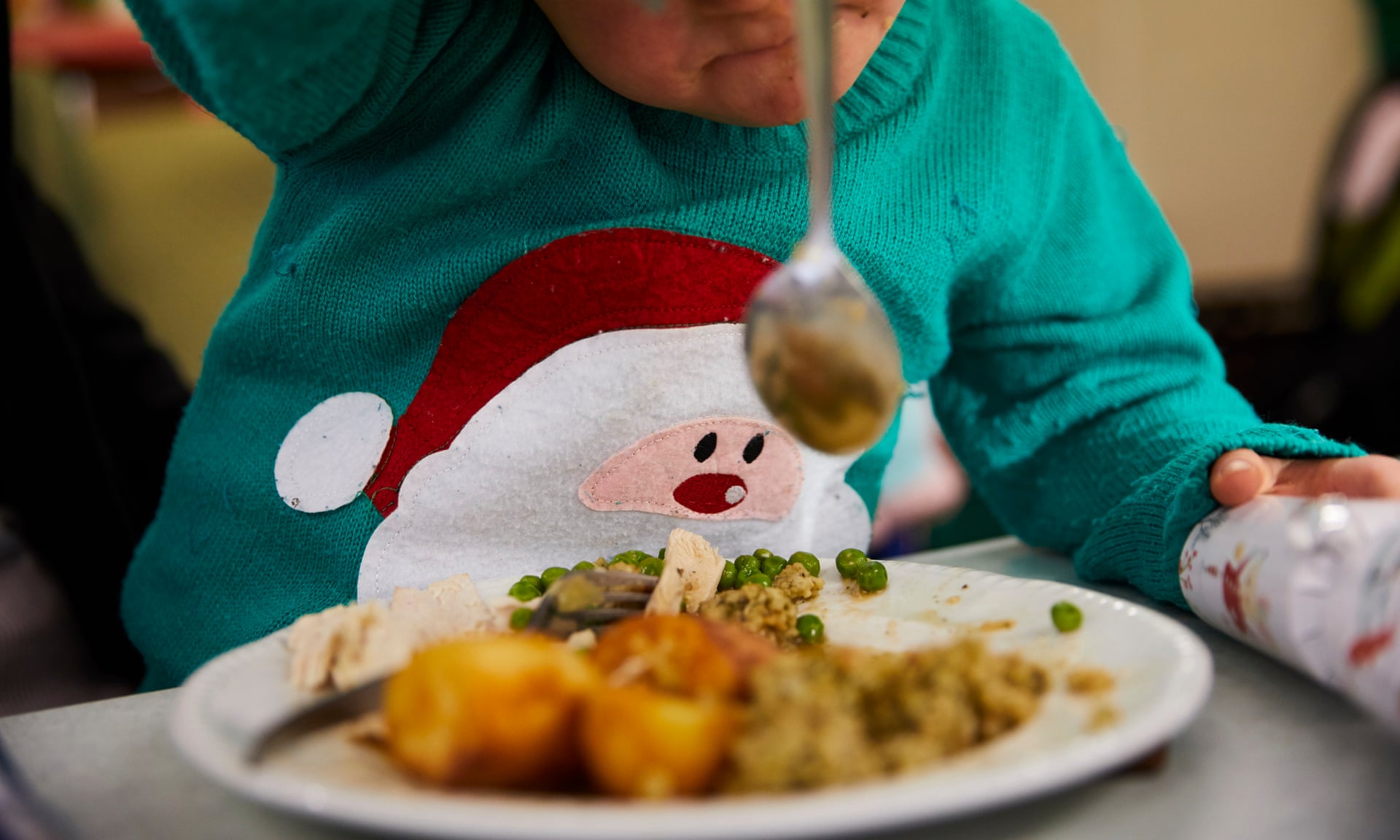 Indeed, there are reports of local food banks appealing for 2,000 tonnes of extra food to ensure that they can cope with the high demand expected over the festive season. Foodbank use in areas where UC has already been rolled out has already soared by 30% compared to last year.
The government could still change course. All it needs to do is halt the UC roll-out until after Christmas to ensure that nobody goes without income over the festive season. Or, at a minimum, it could reduce the six week waiting time to a more manageable period. These are changes that could be made at the drop of a hat and yet our government does nothing. Its failure to act condemns 40,000 children to a Christmas in poverty, a Christmas without presents, a Christmas without happiness or cheer.
With Conservatives boycotting the ballot, MPs voted unanimously in an non-binding vote last Thursday to reduce the waiting period for UC down from six weeks to four. This followed a vote last month, again boycotted by Conservatives, to halt UC rollout completely. Calls for a waiting period reduction were echoed by the author of the 2009 CSJ report that proposed Universal Credit, Dr Stephen Brien, who said that the government must recognise "the benefits system needs to focus on the most vulnerable as much as it focuses on getting people back to work." The Chancellor Philip Hammond is widely expected to reduce the waiting period to five weeks in Wednesday's budget.
Last year, 32,000 benefit claimants were left without money over Christmas due to a DWP blunder. This year, in September, the Citizens Advice Bureau branded the new benefits system a 'disaster waiting to happen'. Nobody can claim that the government hasn't been warned of the Christmas disaster that beckons. If they don't back down, food bank usage will soar this Christmas. Evictions from rented properties will spike. 40,000 children will be disappointed on the one day of the year that they should be happiest, and their parents will have to bear the guilt of not being able to give their kids the great day they deserve. The government must act now to avoid this hideous, avoidable, needless tragedy.